Click the "Google Search" button below  to see what the "Queen of Steam" has  been up to   ...and you can find other Google links, too.

Contact us for Bookings, Interviews,  Appearances, more info...  or just to say "Hi!" 

Roots-Blues-Soul Singer/Songwriter

BOOKING: 

FESTIVALS  -  CLUBS  CONCERTS  -   WEDDINGS  -  CORPORATE EVENTS  THEMED EVENTS  -  PRIVATE PARTIES  -  STUDIO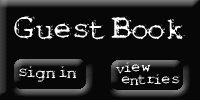 Sign the "Guest Book"

Have you heard me live? Have you heard my CD??

Please leave comments! I'd love to hear your feedback! 

Who knows I might even quote you! 

And leave your email & where you're from! 

Thanks... Michele

~ CONTACT ~

Bookings: 619-403-3365